Ashcan People, Displaced Well Beyond Time and Space Vol. 1
Of all the many, often quite terrible ways you can travel the infinite spheres of being, few are less dignified than a spray of snot and divine energy knocking you bodily into some other place!
That's everyday in The Sneeze, a mostly abandoned neighborhood near the heart of Troika City. Herds of cattle, people, sometimes even entire shopping centers rain from the sky along with snot and orange lightning. It's not a very popular place to live, but certainly a lively a place to be.

Learn about the not-so-secret source of the sniffling strangeness (a titanic nose in the sky)!

What do the Mathmologists know about it?
What could it mean for end of all things?

What sort of god has allergies?

Explore a strange neighborhood, home only to recent arrivals and the City's most desperate.
Discover 32 UNIQUE Character Backgrounds from 32 different worlds: all unceremoniously achooed into the ultimate multiversal city.

Painfully Original Backgrounds like "Mouse with a Mortgage," "Line Gnome aka Geometry Goblin," "Perpetually Hungover Undergrad", and "Neanderthal Super Scientist!"
Playfully reimagined classics like "Irrepressible Teenage Protagonist," "Melodramatic Cackling Villain," and "Gonzo Journalist."
AND MORE!

All collected together into an easily navigable and screen reader friendly epub format! With a few separate BONUS illustrations.
All proceeds go towards lifting my struggling queer family out of the ongoing violence of homelessness!
Be sure to buy an extra copy for your weirdest friend!!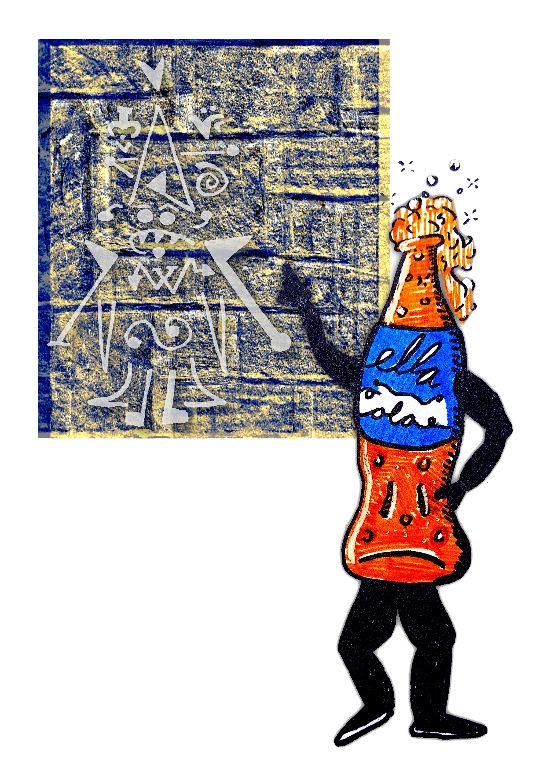 Purchase
In order to download this game you must purchase it at or above the minimum price of $13.69 USD. You will get access to the following files:
Ashcan People Vol. 1 - Evey Lockhart.epub
140 kB