Will You Protect the Strawberry Goblins?
Will You Protect the Strawberry Goblins? is a short ttrpg adventure that asks the Player Characters to defend the home of some very cute, very squishable little goblins from ravages of a militant order of vicious zealots.
Currently the Ashcan edition is available for $6.66. It's pretty barebones art and layout wise, as well as devoid of any specific game stats.
IF I can raise at least $400 selling the ashcan, my finances will be loosened up enough for me to work on this project with gusto. I'll draw maps, expand the text, make a more useful (hyperlinked, etc.) / better looking layout, produce another illustration, and add stats for Simple Dee En Dee. Everyone who has purchased the ashcan edition will, of course, get the new edition as soon as it's done. I'll add it as a downloadable file, and increase the asking price to ~ $12.

$210.19 raised so far, that's 52.5% of the way to realizing the first funding goal! Thanks, everypony!!
If I cannot get at least that much, this goes on the backburner, and I focus on other work: freelance and more shortform rpg content.
If I can raise at least $600, I'll stat this for Troika! too!
If I can raise at least $2,000, I'll reach out to some folx and figure out how to get this into print!
UPDATE! In celebration of $57 raised so far, I went ahead a drew an overhead battle map of the Goblin's Glittering Glade.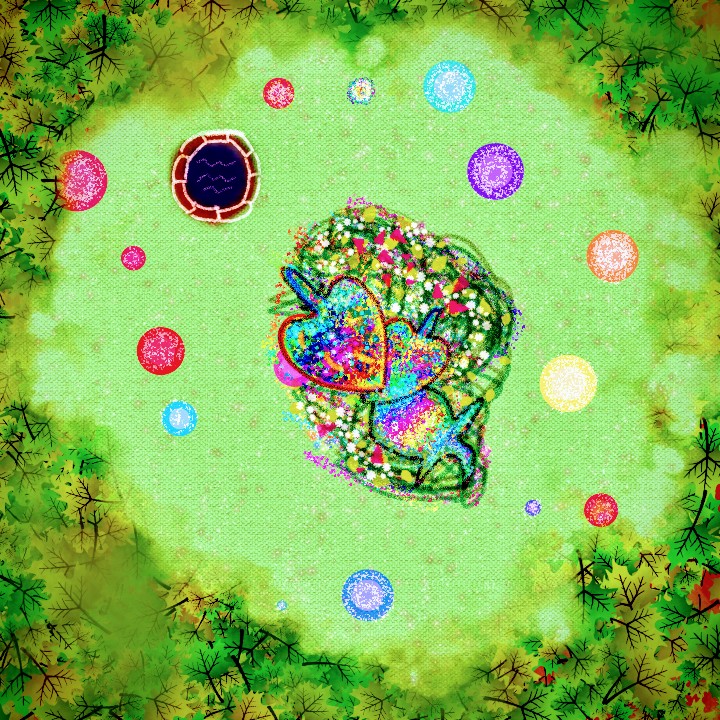 Why am I doing this?
I'm a disabled trans woman. Along with my children and partner, we've been forced to suddenly relocate across country to escape an abusive situation. Our finances are precarious to say the least as we try to start our lives all over in a new city. I'd love to be able to dwell on this project and polish it into what it deserves to be, but I've got to do what I can to keep my family sheltered and fed. Table Top RPGs are my only source of income.
<3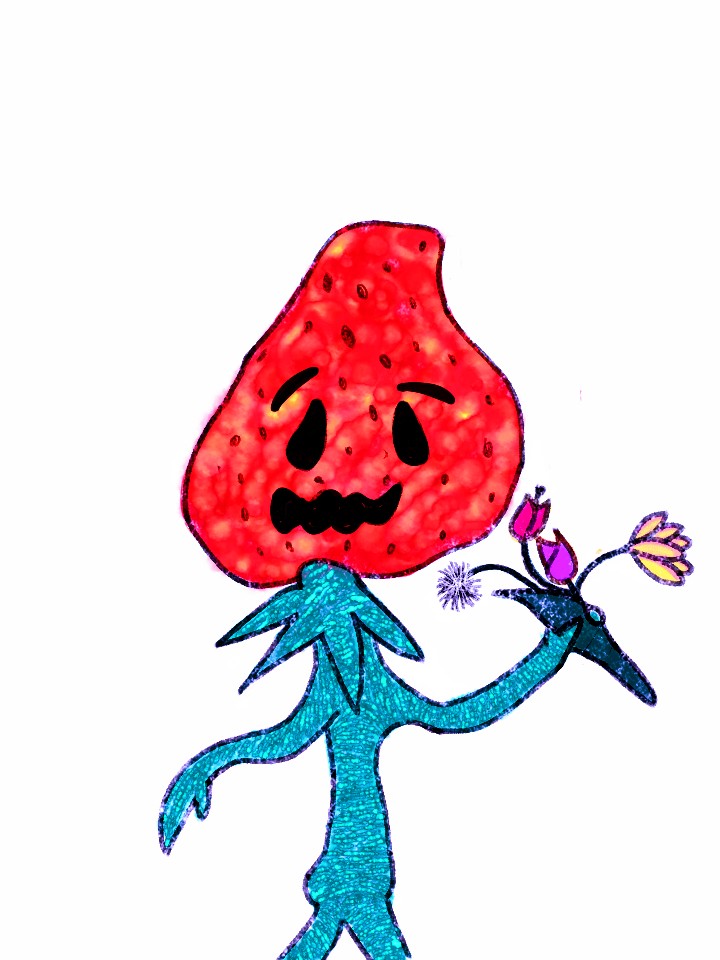 Purchase
In order to download this game you must purchase it at or above the minimum price of $6.66 USD. You will get access to the following files:
goblinglittergladebattlemap
264 kB
strawgob ashcan.pdf
504 kB
Community Copy
Support this game at or above a special price point to receive something exclusive.
Community Copy
if you can't afford this, but want it, grab a community copy. I don't like price barriers.